Are you an entrepeneur, business owner or CEO of a company?
You've been building your business from scratch and you are doing very well.
But taking that next step is difficult. You are trying and you have no idea how to grow, expand or scale.
You just rolled into your business because you are specialised, but you haven't had the opportunity, time or effort to follow a business education.
In short: you are taking small steps into growth everyday, but you're not sure if it will pay off.
Do you recognise this?
I can help you define those next steps and help you into an efficient way-of-working that will help you focus on your business effectively. I would love to help you!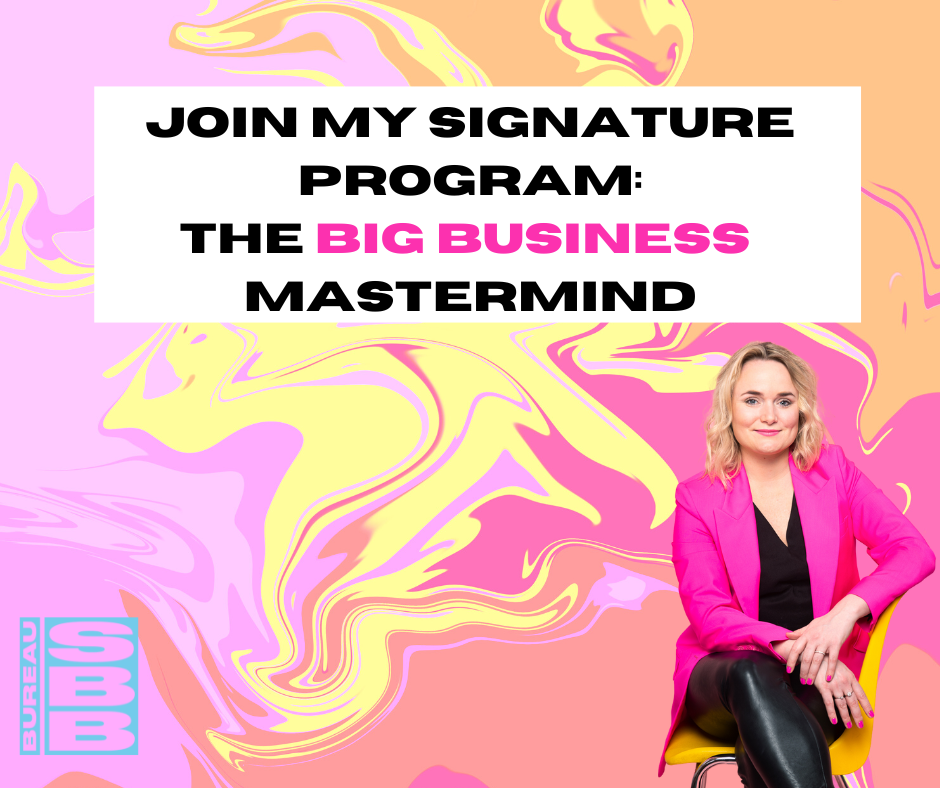 the doors to the big business mastermind are open!
Join a tight group of ambitious solopreneurs in the Big Business Mastermind, a 3-month program to scale and grow your business.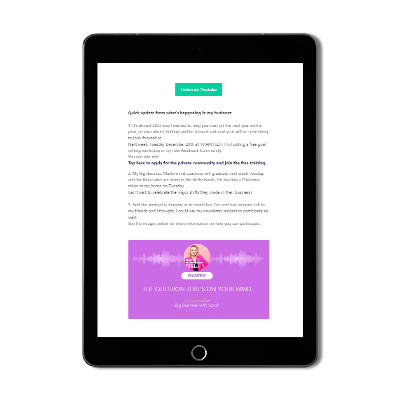 scale and grow your business on your terms
Join 200+ subscribers to the Big Business Newsletter.
Every Thursday morning you'll get a rundown of my latest client cases, actionable advice and how you can apply that in your business too.
Let's do this!
Subscribe below.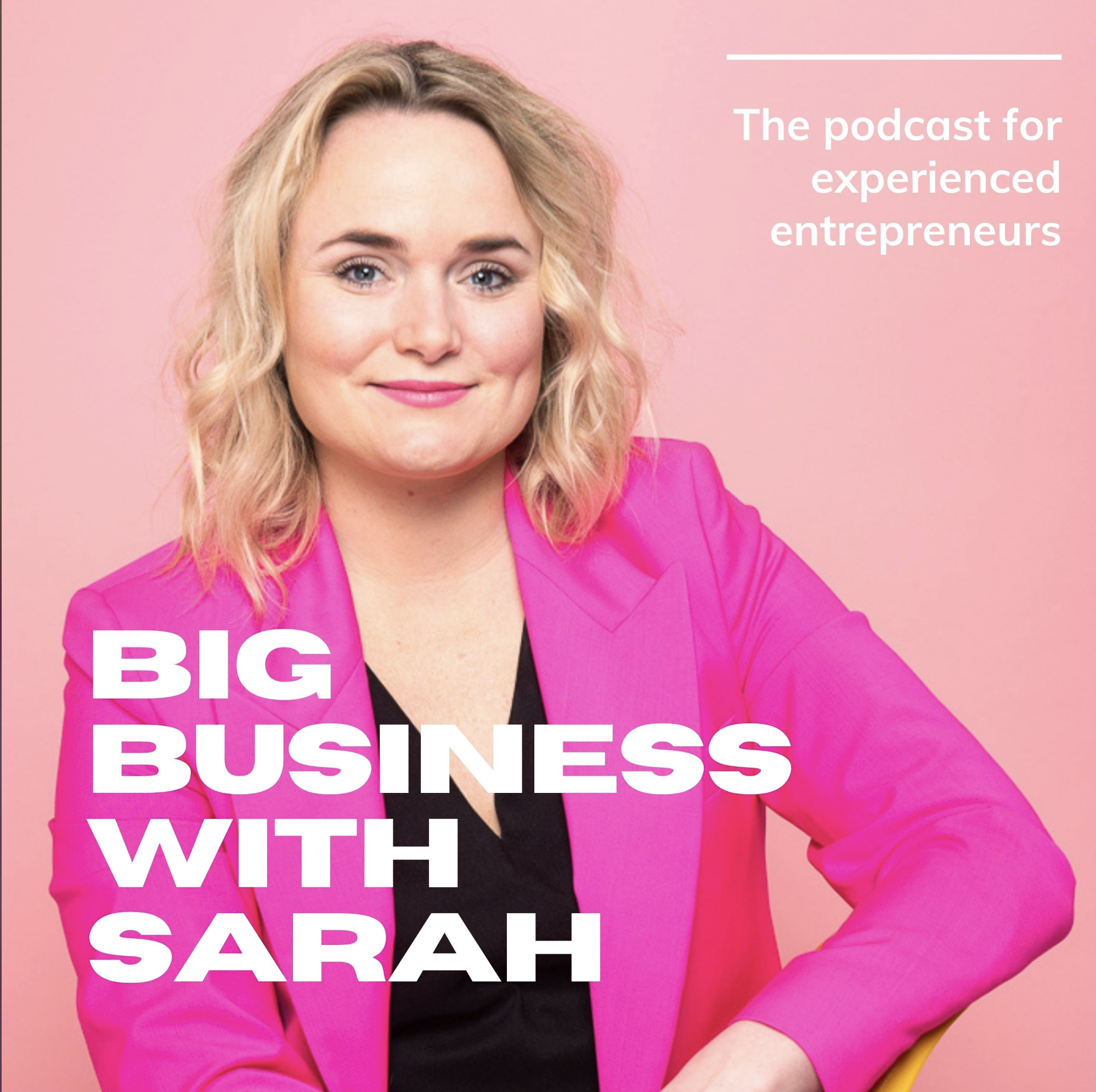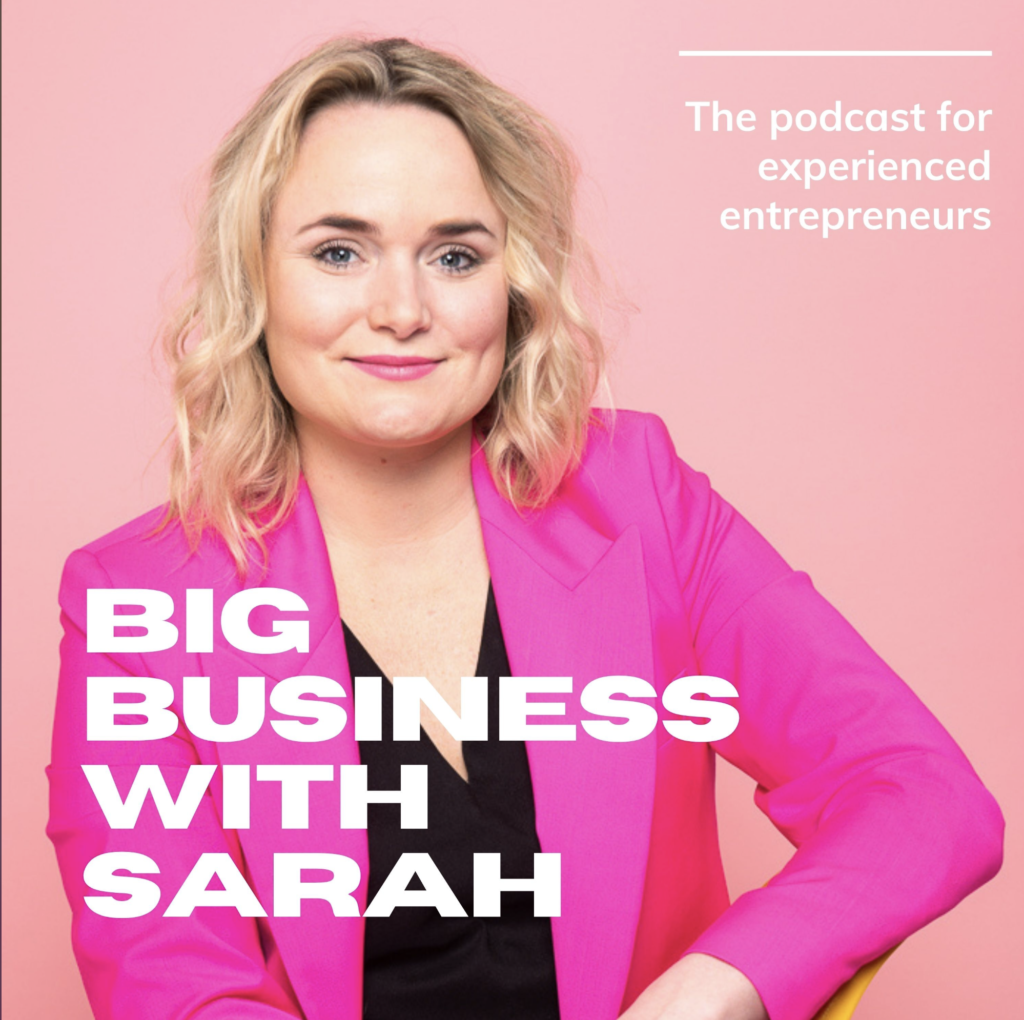 Tune into the Big Business with Sarah podcast
to learn how to grow your business
All you have to learn here is how to have fun. Don't be afraid to make these big decisions.
Once you start, they sort of just make themselves. You can create anything that makes you happy.
your business deserves investing...
by you!
business coaching reviews: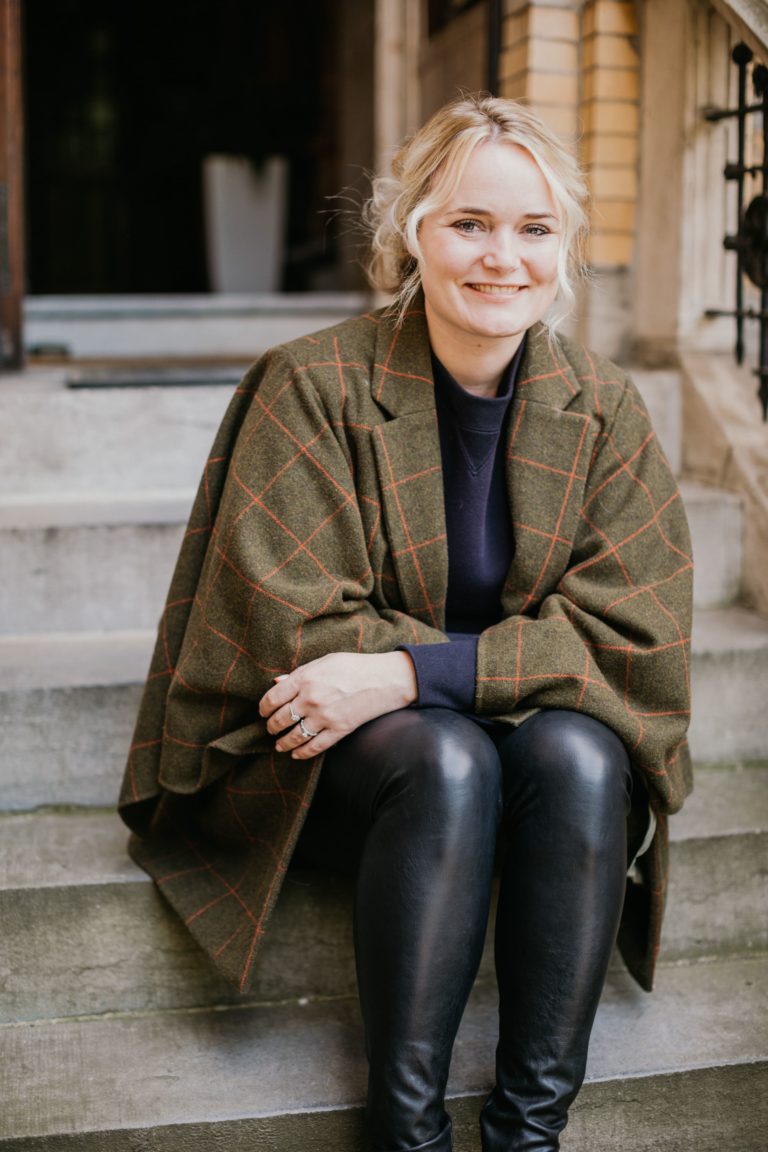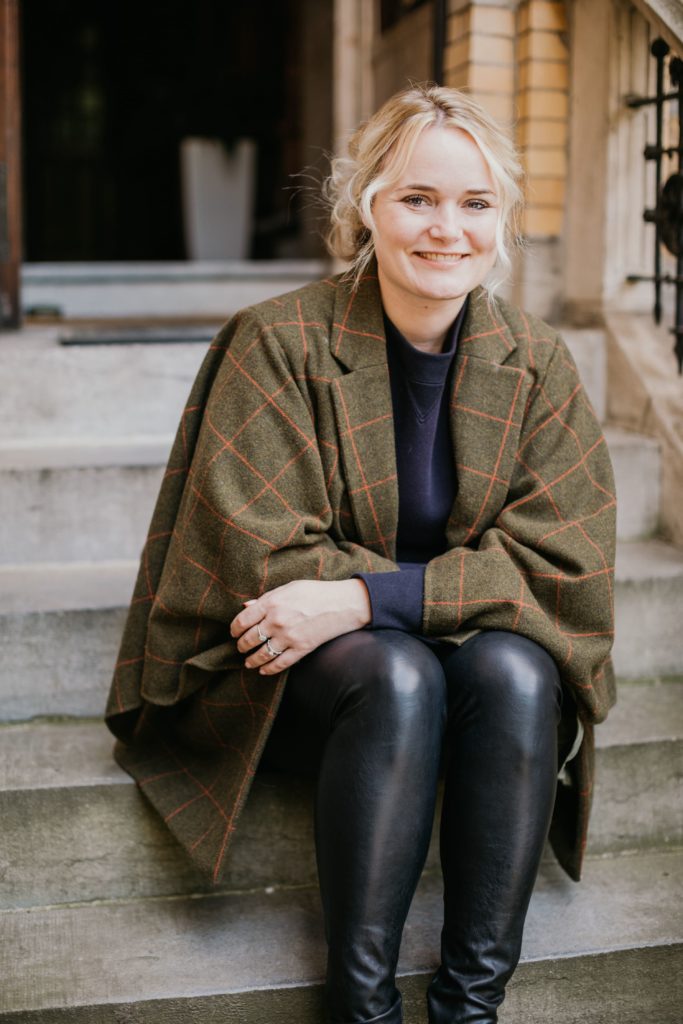 entrepreneurial from an early age 
As a child I couldn't wait to start my first business, I started organizing events from the age of 12. From that age I very as active in different committees. I founded my first company at the age of 23 and as an interim manager I have managed a lot of companies with great results. In addition, as a politician I have learned a lot about decision-making, participating in society and making a difference in the world.
In recent years I have been able to help many people and companies and I would like to take you further. I really get a kick out of that.
Let me be your coach, I'm happy to help you.
Do you have a question? You can always email me.
weekly business advice + free giveaways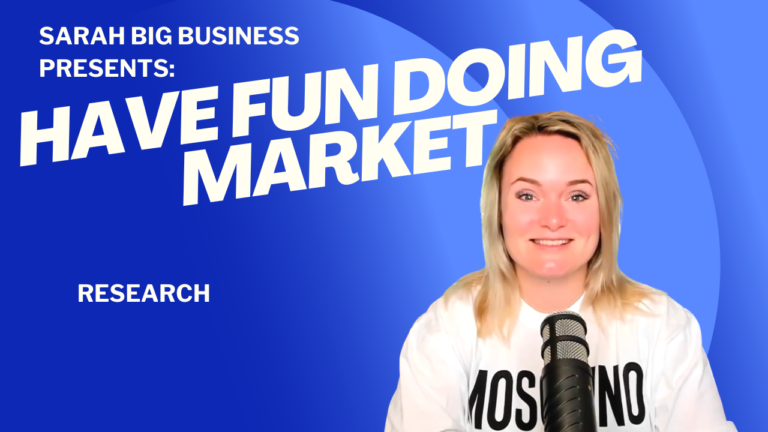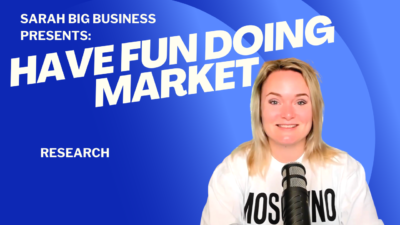 The difference between a successful and a less successful business is:The ones that know what their ideal client's inner most desires are and creating a
More »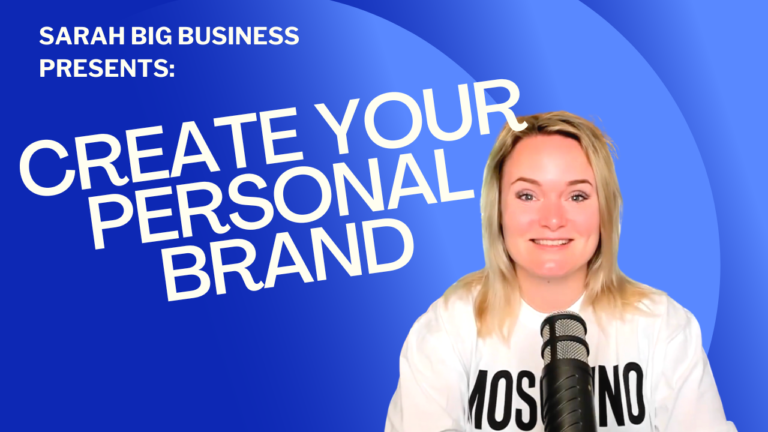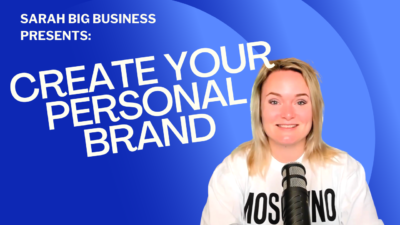 In today's newsletter I'm talking about how you could work on your personal brand, also if you're not running a business. Having a personal brand
More »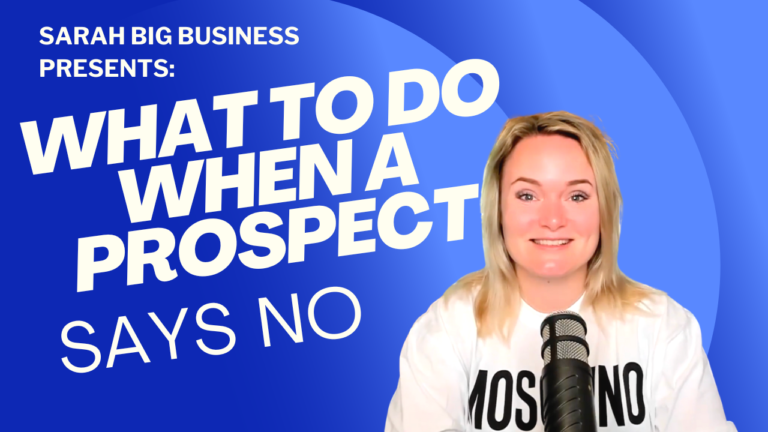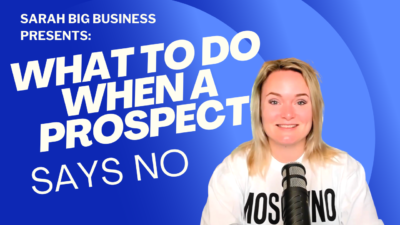 Hello, Today I'm helping you audit your life and business and what you can do to make it more what you desire.​Because as a solopreneur
More »
Do you want to collaborate?