And do you want to solve this quickly without having to wait for an opening in a program and do you just want my undivided attention to work on this?
Then my 3-week intensive is for you:
You can ask me anything daily (mon-fri) on how to solve one of the above hick-ups in your business. 
In only 3 weeks time we determine what you need, how to solve it and how to do this efficiently.

And if you apply now you will receive an extra Birthday bonus!
I have worked with 100 people over the past year and I can honestly say that I created a method that works.

The world is constantly changing, it's up to you if you want your business to adept.

Just click the button below and start taking action in your business!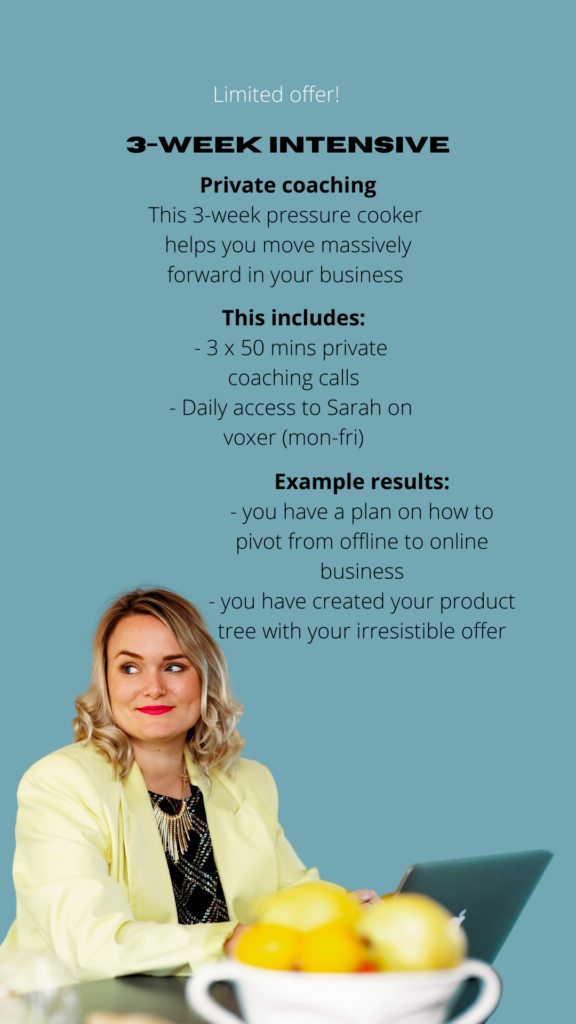 3-week intensive reviews: