Today I'm helping you to leverage your LinkedIn profile.
Why?
Only 1% of LinkedIn users are creators (people who use the platform to their business- or career benefit).
But there's a total of 134,5 million people who scroll LinkedIn daily… And that might just be your next client or employer ;-).
Most people fail because they fear they have nothing to share…

*Newsflash*

LinkedIn isn't the platform anymore where you 'brag' about your achievements.
To the contrary, people in the creator community believe that these brags are not helping anyone, especially not you.
LinkedIn has turned into the platform where you share VALUE. And you want to share value to your network, so that you build trust & people want to work with you (remember last week's newsletter about the triple AAA-cycle?).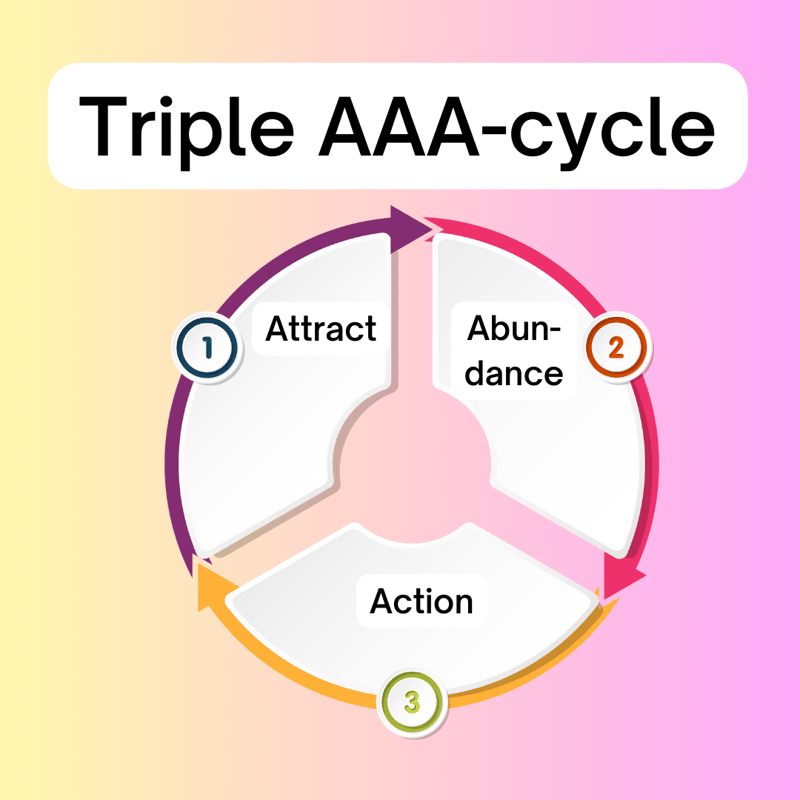 In this newsletter I'm sharing how you can use LinkedIn to your benefit.
LinkedIn is an untapped opportunity to many

I've reached 3000 followers last week and as a thank you to my followers, I've offered a free LinkedIn Profile review.

I've done this in 8 steps and I'm sharing them with you now. If you want a free tailored review of your profile,  just comment on the post  and I will review yours.
So, let's get started and go from the top:

1. Work on a clear cover photo or banner. Show your offer here and use your brand colors. My client  Paulien  has done a great job in this:

2. Share a profile picture where we can see your face clearly. I would also add: smile, but that's a personal opinion. Like for instance, my client Julia Zatta 's profile picture, I'm always happy to see her face pop-up: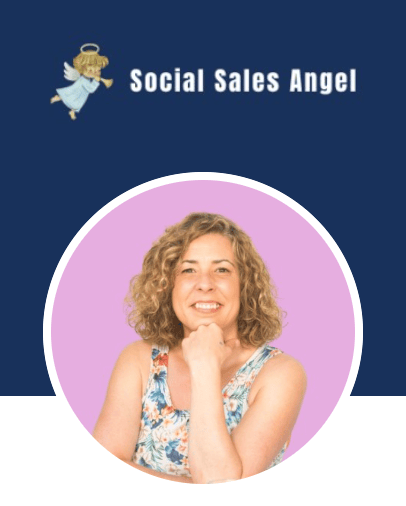 3. Then create your tagline. A typical way to do this is by using this template: I help…with reaching…by…method.
Grace Lancer has done a great job in this, she dares to choose a niche and name the result: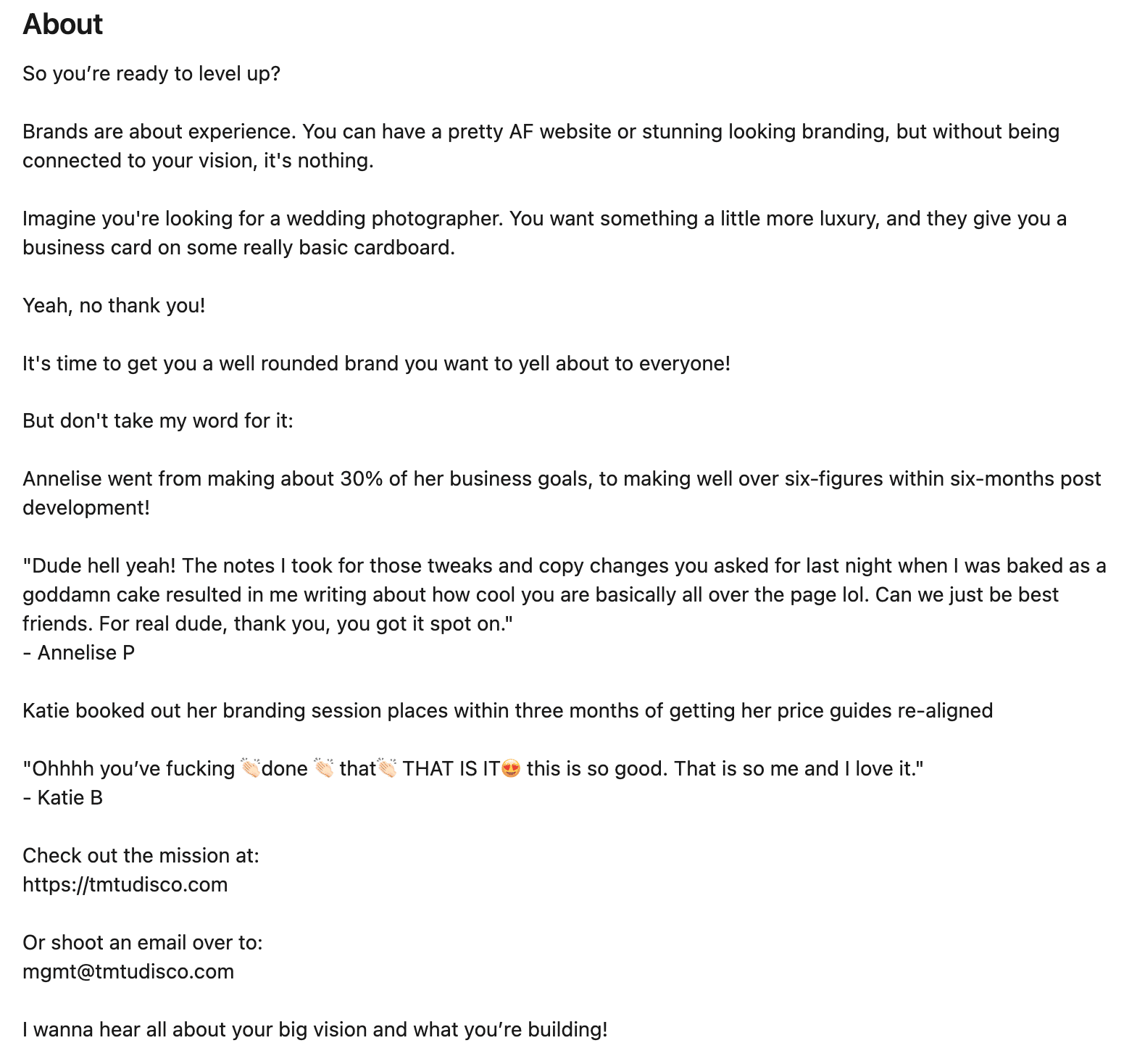 5. Use links in the 'Featured' section. This is a great way to curate what people see very clearly. Just starting out? Don't send people to your 20k offer, but maybe send them to your free newsletter, podcast, online training, music, columns.
I've spent 20 mins in Canva just to get this right on my profile and the clicks from LinkedIn has really increased 😉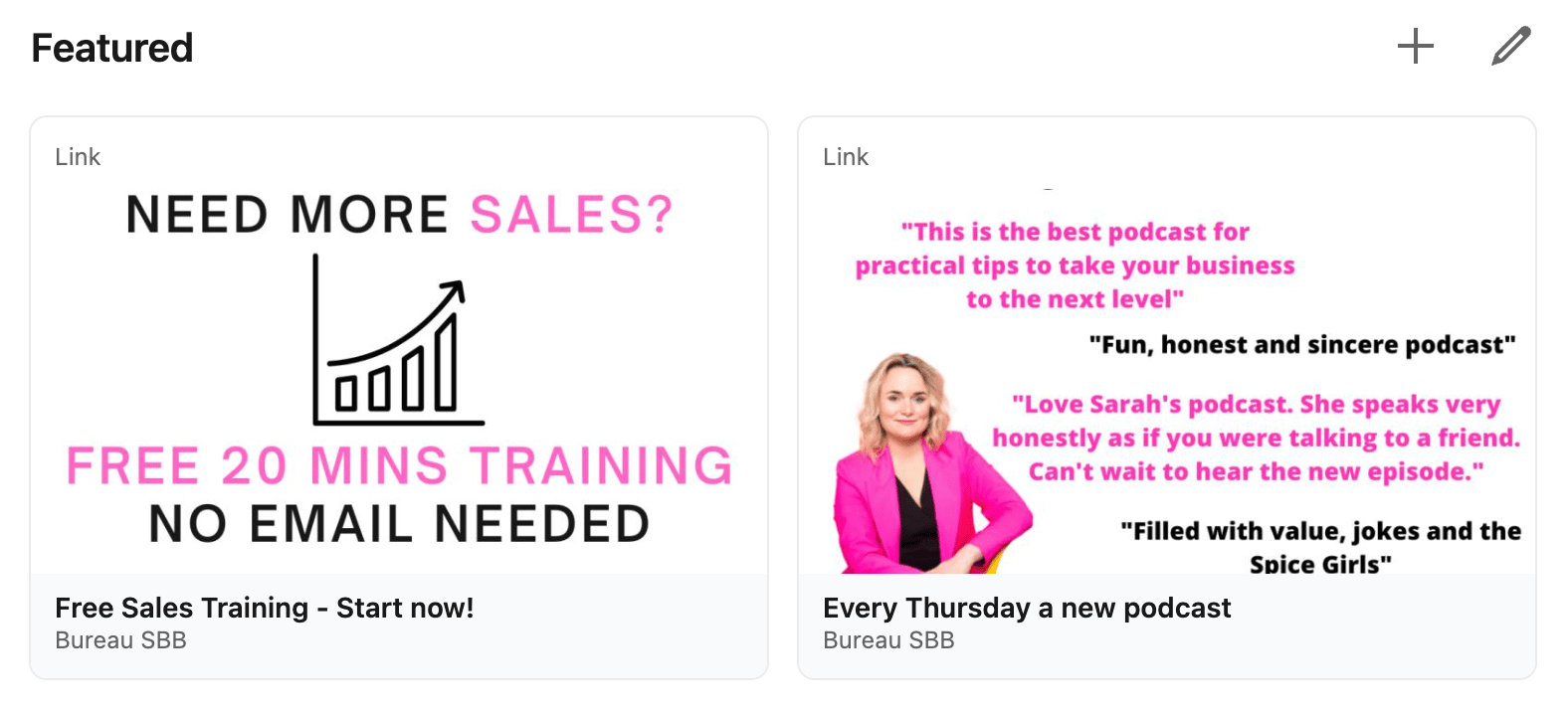 6. Then how often do you post? Some people say you need to post everyday, others say you have to do it on Tuesday at 1PM, I'm telling you to just go for it. My client Aafke Romeijn has recently decided to post on LinkedIn and her reach is absolutely phenomenal: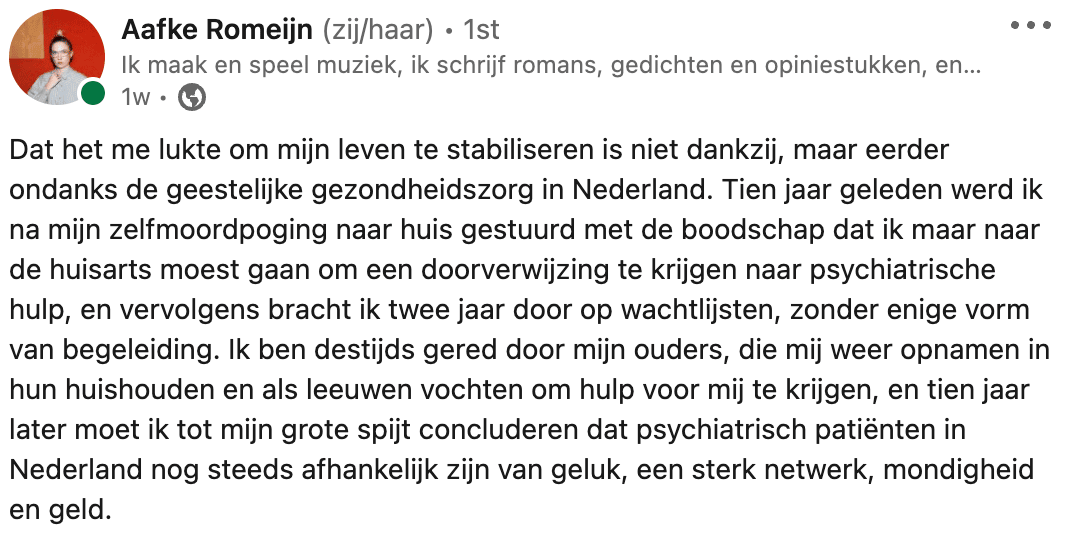 ---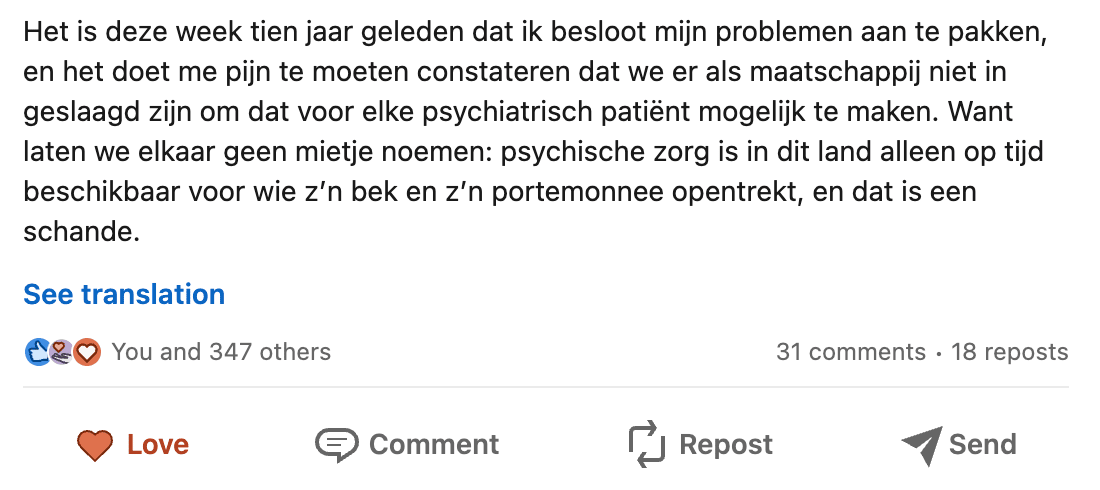 7. And the most important one: your activity. LinkedIn is a SOCIAL network and you can really take this quite literally. Create a tab in your browser in which you search your favorite profiles everyday and comment on other creator's posts. 8. And there's so much more, my client and community buff Hester Gersonius has reached almost 200 LinkedIn Newsletter subscribers in 6 weeks, you can see how she's doing that here .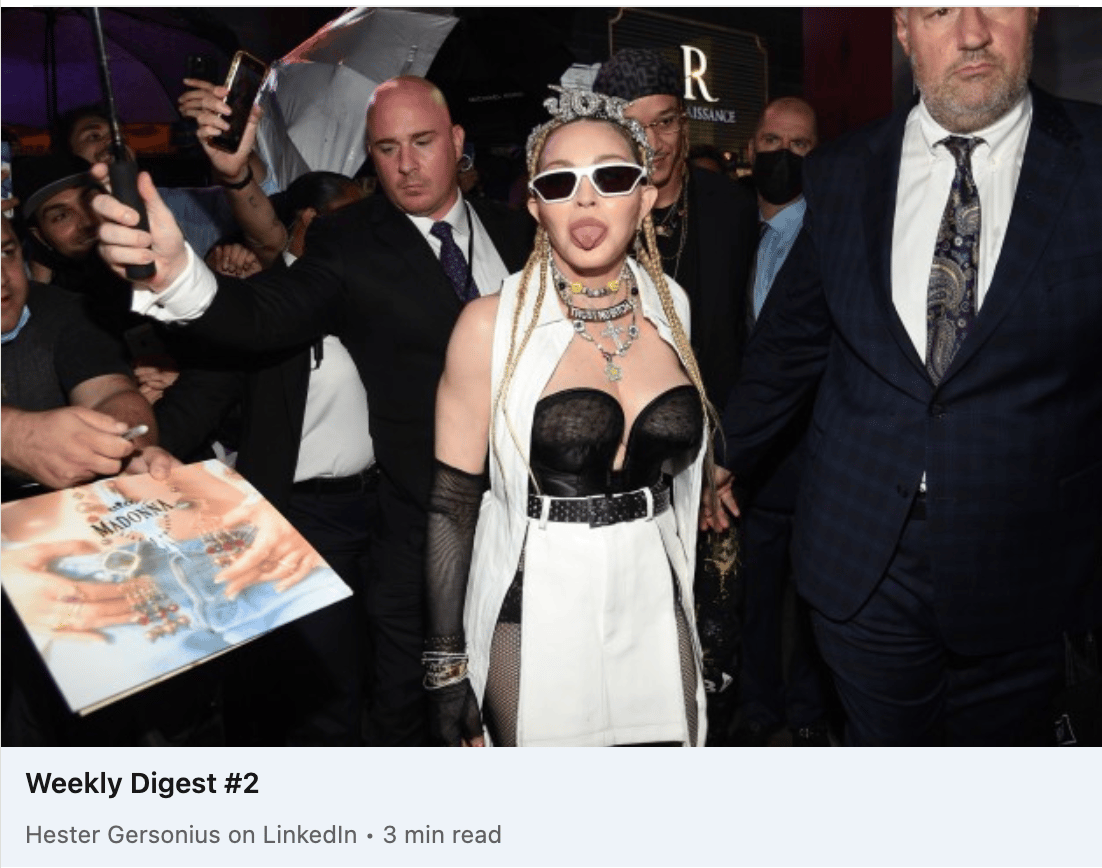 Last Monday, I was featured in Pieter Res' post on how to grow your LinkedIn profile, I would definitely have a look at that post as well, which features 100 creators (in Dutch).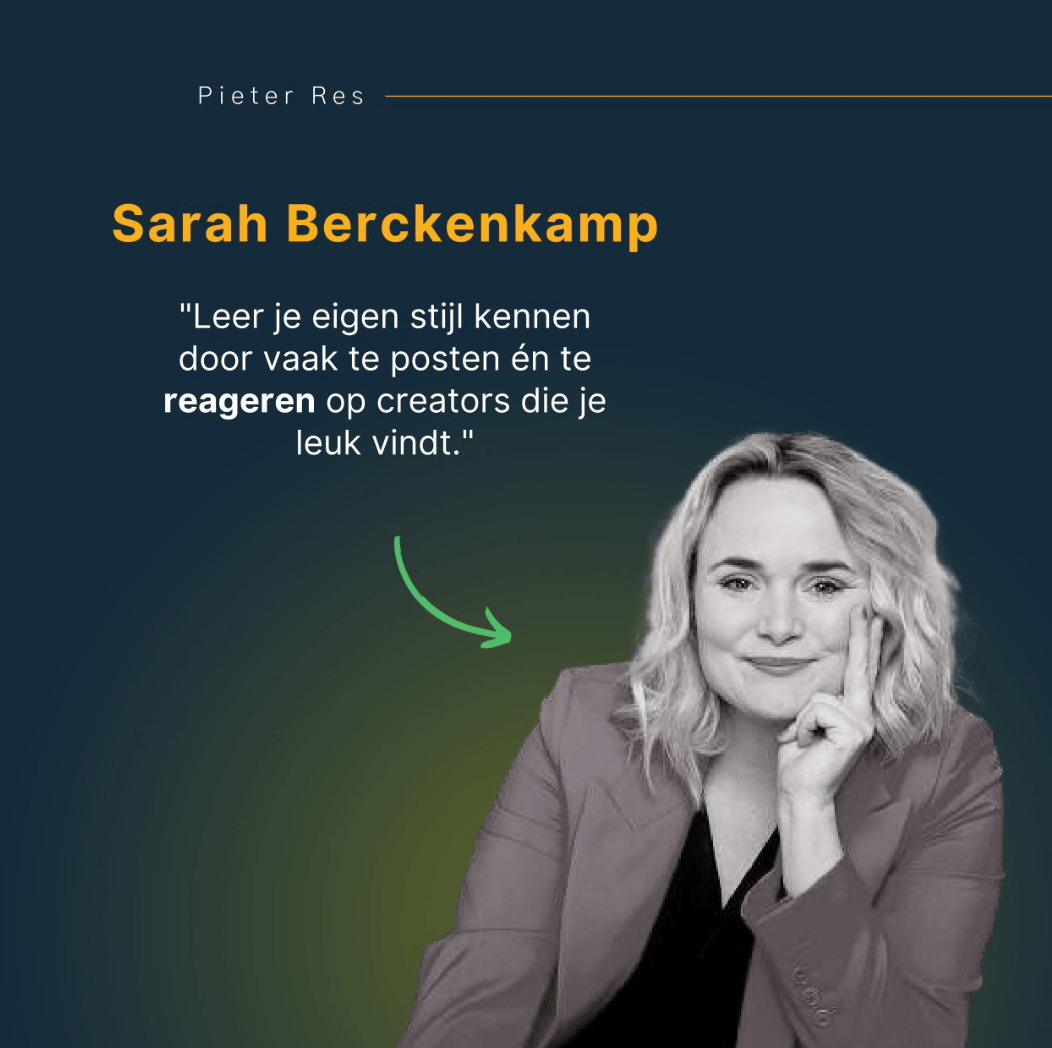 In that way, we're beating the 'brag' posts from boring 'transfers' or the 'I can finally say it's', or 'I am so honored'. Let's make it beautiful. I've also recorded a podcast episode about this, a couple of months back. You can listen to it here . Speaking of podcasts….
In this week's podcast
I'm talking about planting and growing your product tree. This is the foundation of what I believe will help you grow your business rapidly. I know most coaches say you should 'create what your prospects want' – I believe there's too many people following that advice (poorly).
I believe it starts with you.
And it's working, I'm sharing a client story on how this approach has helped her creating a profitable productsuite. Because if you have a bad offer, you have NO business to sell it. Also I'm answering Jan's question on how to prepare for AI, what he can do to build a future proof business, so that he won't loose his clients.
All of this in this week's episode, enjoy the listen!
Do you have a question for me for on the podcast? It's really easy!
Happening in my business this week:
1. I've launched my new program Thriving, especially for people who are not running a business, but do want to make the most of their career. It's gonna be a one-timer and it's gonna be awesome. You can join now through:  bureausbb.com/thriving .
2. Right after Easter, I'm hosting my very first event as Sarah Big Business, namely the Royal Retreat (you can not join anymore, I will let you know if there's one more coming up soon). There's some brilliant stuff coming up for the people who stepped in (this was my birthday secret sale).
3. Today I'm helping a client in Arts & Culture with a strategy workshop with her team. Sometime, I still like to go back to my 'old' profession as an interim manager. If you're interested in me hosting a workshop for your team, send a reply to this email and we can both decide if I can help you.
—
Whenever you're ready there's 3 ways to work with me:
1. Limited offer until today 6PM:  thriving 
2. 3-week pressure cooker private coaching:  3-week intensive .
4. The new round for the Big Business Mastermind launch will start next week. More info on that soon.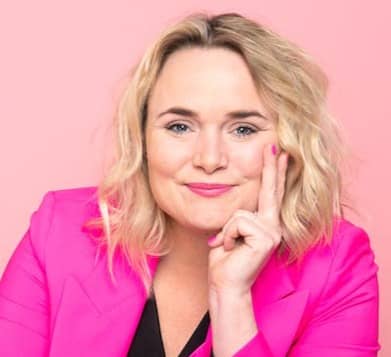 Join my Private Facebook Group (monthly free trainings) Find me on Instagram Find me on LinkedIn Weekly business advice on my podcast on Spotify Rather watch? Check out my channel on Youtube