In today's newsletter I'm talking about how you could work on your personal brand, also if you're not running a business.
Having a personal brand will allow you to attract the right clients or employers. Because you will make it very easy for people to understand what you can offer them.
Most people believe that a personal brand is only for influencers, CEO's or online business owners. But think about the people you desire to work with, or to buy from, aren't those people in some way very good in showing their personal brand?
Having a personal brand helps you attract new business with ease
So how to create your personal brand? Especially now, with all the noise online, there's actually a great opportunity to stand out from the crowd. Here's a 4-step process I want to share with you to help you create your very own personal brand: 1. Start at the beginning; your story What is your story? What got you where you are right now? List 3 things in your life that got you in this position or business. Then ask yourself: why are you doing what you're doing? One thing that might help you is to think about an obstacle you want to (or have) overcome: what is something your ideal client can relate to? The ultimate formula of storytelling is to have a guide in mind who helped you. What or who helped you get there? What was a life changing event for you? And finally, where are you now and especially: who are you helping right now? And lastly in the first step: repeat this brand story a thousand times, you might be sick of it, but many people haven't heard your story before, but keep on repeating it: create a brand association. A great example in this is Dolly Parton's Imagination Library . Because her father couldn't read and she knew there were many children who were growing up who were having trouble reading and because writing is so important to her art and business (she wrote 3000 songs) this initiative fits her dreams and 'why' perfectly.
2. Create a framework What is something you're specialized in? Is it in a specific art form, an AI application, running a certain event… Creating a special framework and communicating this clearly helps your future clients make it much easier to decide if they should work with you or not. Make sure this ties to your brand message: so your brand story should be very much in line with your framework and the other way around. If not, see how you can bring the two together. Start simple by thinking about it like you are writing a tagline on your LinkedIn, Twitter or Instagram profile: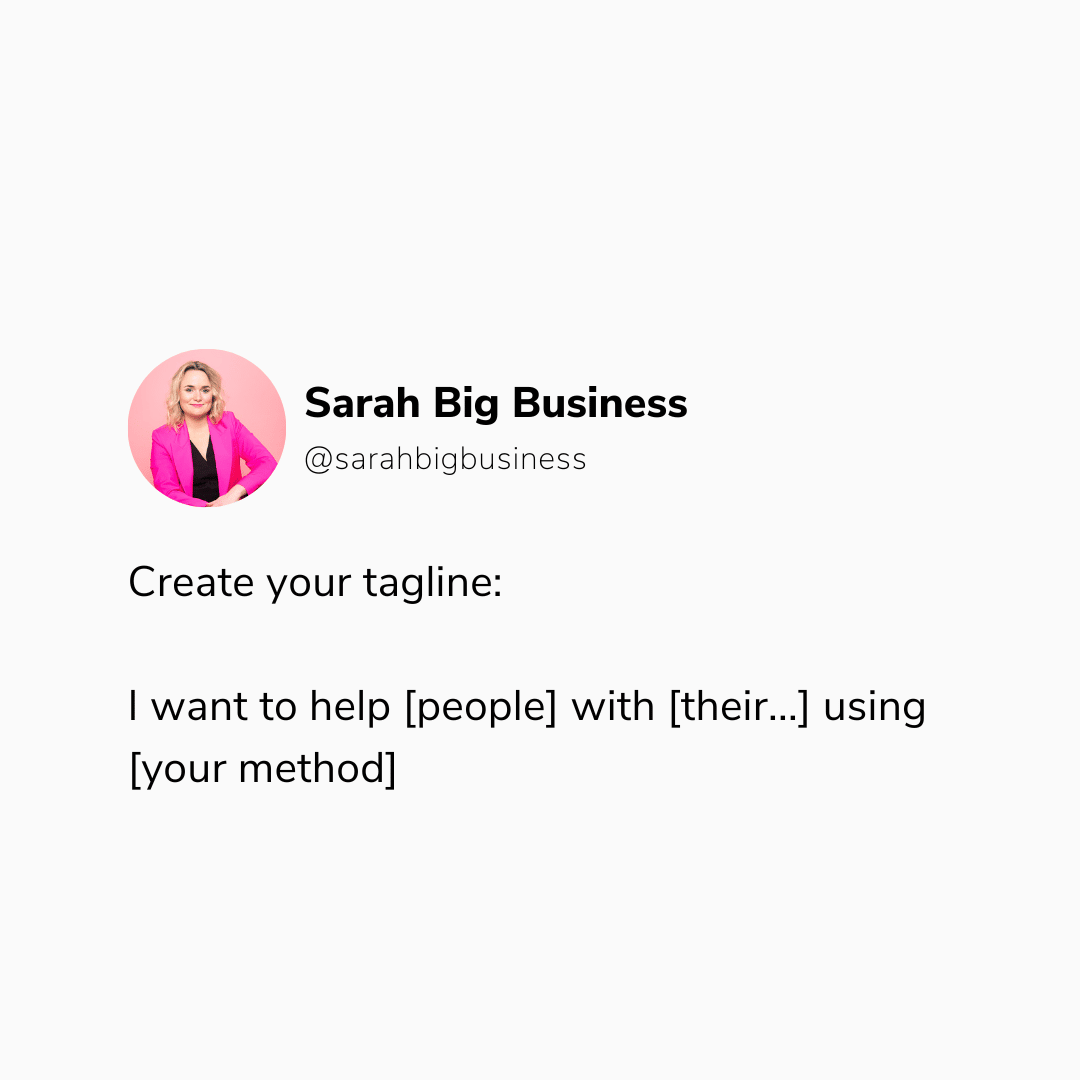 Try to avoid vague terms in your tagline, be very clear what it is you do and who you are helping. 3. What do you believe to be true? What is a theory you strongly believe in, what is your method, what is your opinion on controverse topics? And this can be something is completely different from the industry standard. This really will help you stand out. What is something you're noticing in conversations with clients or friends that makes you different than others.
By communicating strongly what you stand for, makes that some people might unfollow you, but your true fans will love you more for it. Don't be a bore, tease people.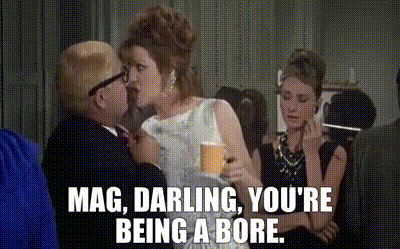 4. Share this message Don't be afraid to talk about your brandstory, your framework and your thought-provoking opinions. Try to mix it up in your: – social media posts – newsletter – podcast – client calls – website – products And try to avoid saying: buy this! But for instance: In my [framework] my client [who is] struggling with [this] and [this] and this [method] is what helped them. Enjoy creating your personal brand! There's another way in how to create your brandstory which is a copywriting tool that could help you attract your clients to your products or services, if you're interested in receiving the MAGIC MAIL framework, no strings attached, you can click here .
In this week's podcast
We're talking about mindset and how to stay energized in your business. Because sometimes, it's so difficult to motivate yourself. I am sharing how you can support yourself by creating 20 new habits in mindset work. I'm also answering a question from the audience about filling up your pipeline and I've got 2 nice journalling prompts for you this week as well!
Listen to the podcast on Spotify or YouTube
Happening in my business this week
* Today I'm going to travel to Apeldoorn for an event with my new business coach and I'm very exited meeting other entrepreneurs. After that I'll be heading to Berlin for my first workation this year and I just booked my tickets to my USA workation as well! * Next week I'll be organizing a free online 5-day Sales Challenge, to start the new year spicy! Apply here . * This week I hosted the Big Business Big Life workshop and it was so nice helping everyone create their Big Life goals. * Also we're entering the final phase of the Big Business Mastermind launch and I'm having many back-to-back discovery calls to see if people are a fit for the Mastermind. If you are thinking about enrolling, don't wait too long, I know there's many people who decide at the last minute, but maybe hit reply and let me know if you're interested and want to see in a 30 min call (no strings) if this is the right moment for you! You can read all my launch emails where I'm sharing all my launch secrets here . Have a happy rest of your week and weekend! Love,
Sarah